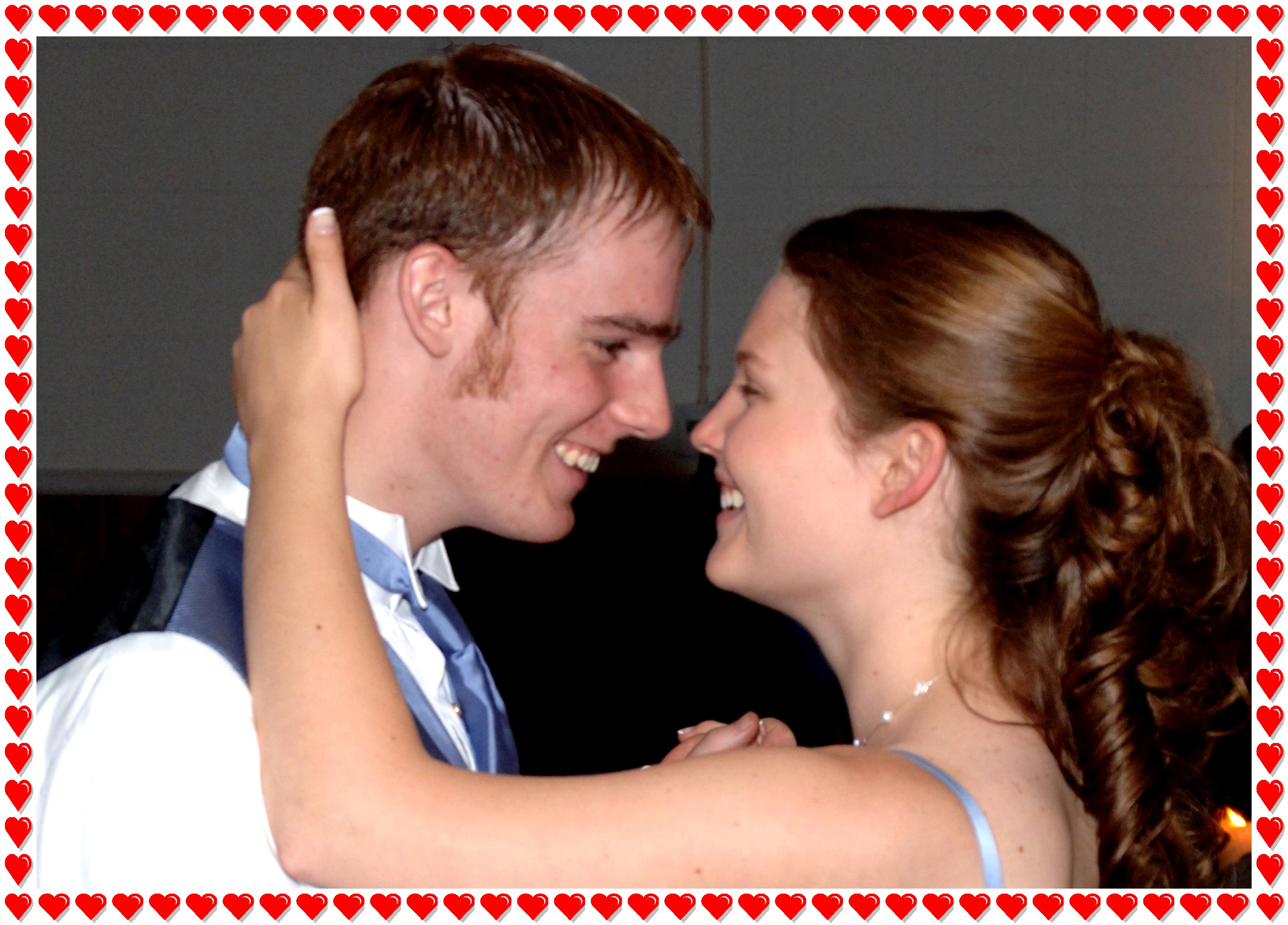 I graduated from Towson University's Nursing Program this past May. I am working at St. Joseph Medical Center on the Orthopedic floor and loving it! Luke and I are so excited to finally get married!
I am now a Senior Occupational Therapy student at Towson University. I am currently working at a physical therapy office in Towson.

"Higher Ground Youth Group" way back when Luke was in 7th grade and I was in 8th grade. We were friends for two years and then the rest is history :-) We have been with each other since April 16, 2001! We are so thankful that God brought us together!
WE GOT ENGAGED on September 30, 2006
Luke took Shelbie to the Inner Harbor in Baltimore. They went to the Cheesecake Factory which is their favorite place! The Harbor had activities throughout the area. Luke took Shelbie up to Federal Hill. Usually it is packed with tourists. But not this time. It was secluded and breathtaking. It overlooks the Harbor and City which is their favorite place to be. They sat on a bench and took in the view. Luke asked Shelbie what would make her the happiest girl in the world? Shelbie came up with a cheesy remark such as "this date has been great". Then Luke asked her if she knew what would make him the happiest guy in the world, got down on his knee....Shelbie thought she was going to die... and said "this is not happening" and started to cry. Luke popped out the ring and she couldn't believe it. It's amazing... three stones. Their love of the symbolism of three...past, present, and future love as well as Luke- God- Shelbie. After a while, Luke said to Shelbie, "Shel, you never did answer?" Shelbie was like "Oh my goodness, Yes, Yes, Yes!! Luke and Shelbie prayed as a couple, a unit. It was so beautiful.

When & Where: June 7, 2008 in Mitchellville, MD
About the big day: Our wedding colors are coral, silver, and white. Our favorite verse is "A cord of three strands is not easily broken" - Ecclesiastes 4:12 and it means that we desire God to be in the center of our relationship :-)
Shelbie's Attendants: Luke's Attendants:
| | |
| --- | --- |
| Brittanie Lawson Maid of Honor Sister of Bride | Mark Zidwick Best Man Friend of Groom |
| Kellie Zehpir Matron of Honor Sister of Bride | Dave Behm Best Man Friend of Groom |
| Jessica Semler Bridesmaid Friend of Bride | Danny Cole Groomsman Friend of Groom |
| Kirstin Cole Bridesmaid Friend of Bride | Wes Fry Groomsman Cousin of Groom |
| Laura Meekins Bridesmaid Friend of Bride | Matthew Geisler Groomsman Friend of Groom |
| Jessica Brtva Bridesmaid Friend of Bride | Aaron Zephir Groomsman Brother n Law |
| Meredith Jolly Flower Girl Cousin of Bride | Nathan Jolly Ring Bearer Cousin of Bride |
| Sarah Fry Honorary Bridesmaid Sister of Groom | |
| Joy Fry Honorary Bridesmaid Sister of Groom | |

www.target.com www.bedbathandbeyond.com